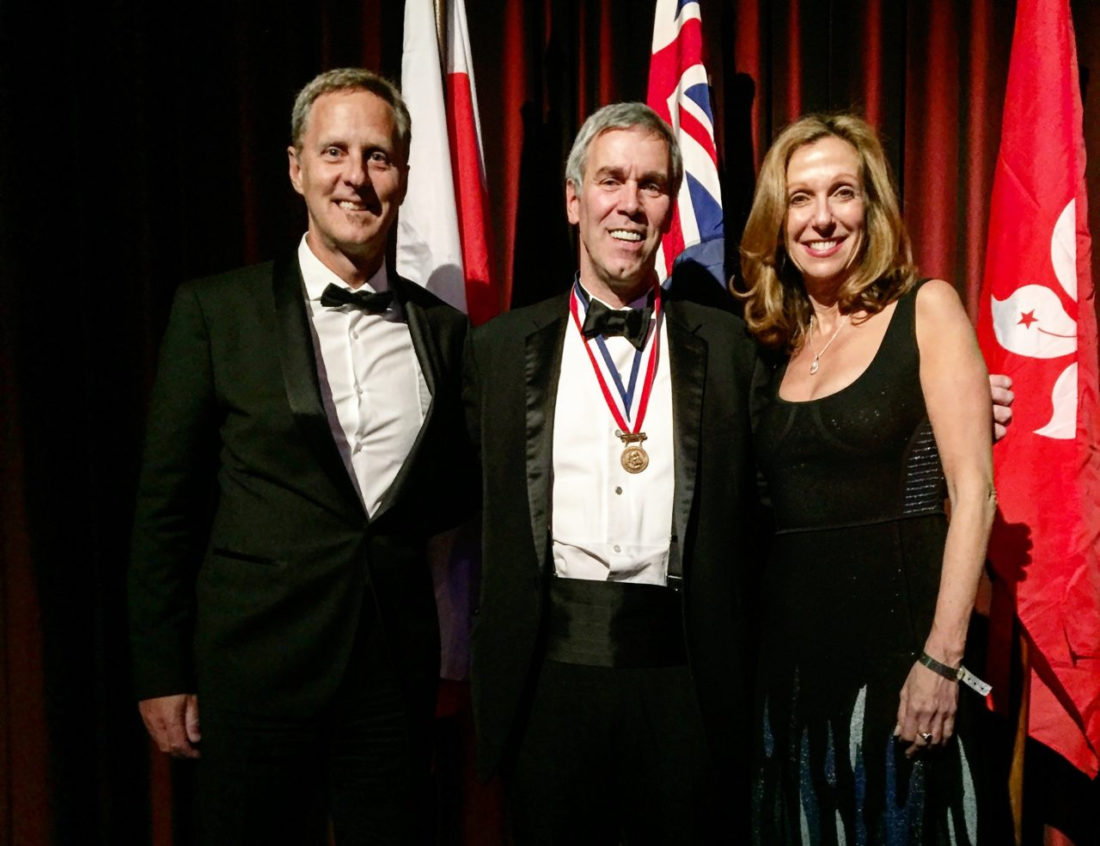 Fellow of the Explorers Club
Fellow of the Explorers Club
March 10, 2018
William Winram attended his first annual event as a Fellow of The Explorers Club during the TEC's 114th Annual Dinner in New York City.
Q: This is pretty exciting news, how did this come about?
A: Back in February 2017, I attended the New York Wild Film Festival. I was presenting a film in which I had been featured, Vamizi: A Cradle Of Coral which had been awared "best cinematography" at the NYWFF. I accepted the award on behalf of National Geographic Fellow Mattias Klum and award-winning producer/writer at National Geographic TV Maryanne Culpepper. During the film festival I met with NYWFF Founder and Director Nancy Rosenthal as well as The Explorers Club 44th President Ted Janulis (both appearing in the picture above). Both unequivocally said I should come back to speak at their Visiting Explorer speaker series, which I did in October of that year. They had also asked me to consider applying to become a Fellow of The Explorers Club.
Q: Why did you accept?
A: I accepted because it was a great honour for me to be asked. The Explorers Club is the world's oldest Club of its kind. I am humbled to have been accepted amongst this great group of explorers who have been expanding the horizon of our knowledge in all realms by achieving what was once thought impossible.
Q: What do you hope to accomplish as a Fellow of the Explorers Club?
A: The same as I have been doing for the past ten years. To continue to explorer the ocean and the relationship between humans and marine creatures to present true stories to the public. I will also continue to break records in the sport of breath-hold diving as a means of traction on the media to shed light on the plight of the oceans and sharks in particular.