December 22, 2022
In
News
The Journey is the Measure of Success – part 2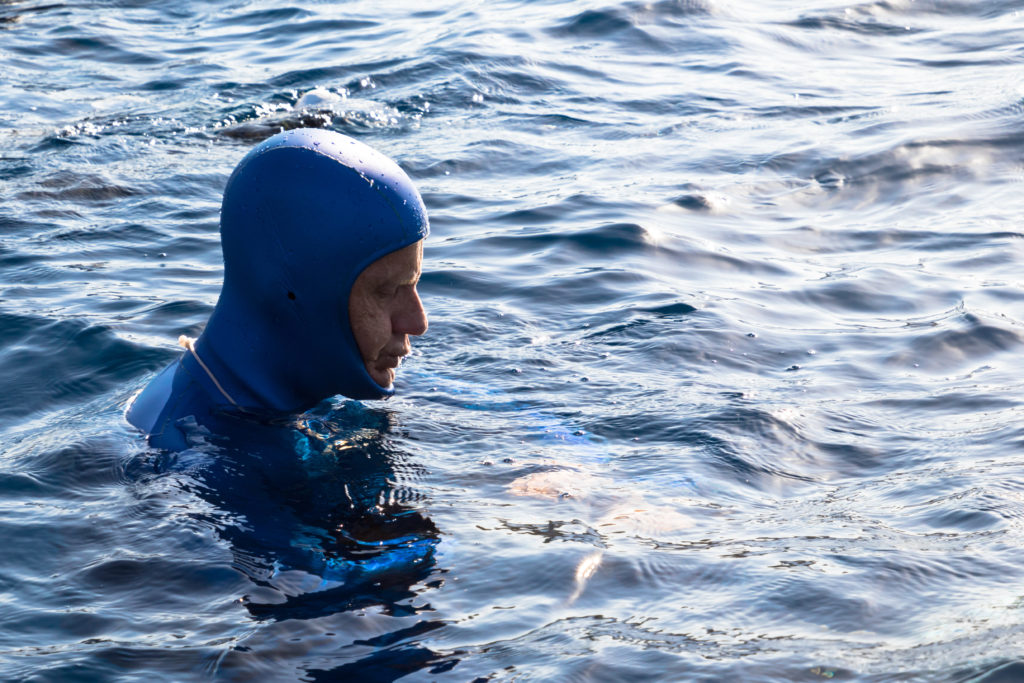 Sharm El-Sheikh, Egypt | December 22, 2022
After last year's world records I left Egypt with renewed motivation and hit the off season training full on so that I could return stronger and fitter towards my ultimate goals. I also continued to work on the dry equalisation skills to then apply those improvements to depth. All was going well and I could see, by the time we got to August that everything was coming together.
I had work commitments, a film launch and some other things that had me traveling a bit but the primary focus was getting to that magic number. All seemed on track as the months ticked by and we announced a record attempt event for the week of December 14 – 21.
Four weeks out and I was surpassing depths that I had done last year days before the attempts. Sure we lost some training days to bad weather, as well as to the freediving safety team being down with a virus but I was still progressing.
About a week out from the start of the event, I got hit with the virus which shut down my Eustachian tubes, therefore I could not equalise at all. I had no fever but a resting heart rate of 80bpm which is high for me and meant I was clearly showing my body fighting something. I worked in collaboration with the medical team at the Hyperbaric Medical Center in Sharm el Sheikh, doing everything possible to get past this thing. I rested, I continued to work on the mental aspect, continued to do yoga, etc and saw things slowly clear up. As I got stronger I started using my previous months of dry workouts to test my physical level (based on tracking my heart rate and other aspects I could repeat a workout and see if my body was coping or struggling). It was looking good however, as the doctors mentioned, this virus (which according to them was most likely introduced into this region through the flocking of 50'000 visitors attending COP 27 in November…), liked to target not only the sinuses / Eustachian tubes but also the bronchi.
On December 19th, I attempted a world record dive knowing that most likely I would feel some stiffness and abort the dive before reaching world record depth. This was the case, with a turn at 101 metres and an easy swim up. I took the following day off to rest, work on stretching out my body with a focus on the rib cage and diaphragm and prepared for the last day of the attempts on December 21st.
That morning I woke up feeling at my best. In the water, my ears were working well on the warm up, my mouthfill was good and I was ready to attempt a world record. However, somewhere around 90 metres I started to feel tension building in the upper chest. As I passed 100 metres I decided to stop the sled because the tension in the upper chest was continuing to build.
The swim back was easy and on the surface I was happy that I had zero signs of pulmonary squeeze which I was very happy about considering the feeling of building tension in the upper chest during the dive prior to stopping. I am very pleased of how much diaphragm and rib cage flexibility I have gained this year being that I am now 58.
Grateful to Freediving World Dive Center, and the entire team, to Labranda Tower Bay for their support of these record attempts and to Rodolfo Robatti who set a Masters VWT Bifins world record to 92 metres ! Thank you to Penetrator Fins and TRYGONS for providing the fins.
Last but not least, thank you to the CMAS Commissioners Pim Vermeulen and Vasileios Kalogeropoulos as well as DC Officer Dr. Hossam Eldin Ibrahim for adjudicating this event.
Onwards to 2023 and fingers crossed I will get a chance to concretise what I realised in training on the record books!
"No one ever won a game of chess by taking only forward moves. Sometimes you have to move backward to get a better step forward." ~ Unknown
Wishing everyone and their families all the very best for the holidays!